The best of 2022- top brand activations and events
04 Jan 2023
2022 was a phenomenal year for brand events and for our Location Live team. We cranked it up a gear expanding our portfolio of venues and spaces on lo:live, and continuously analysed industry demand to offer brands and agencies the simplest way to strategically plan and book campaigns as they grew in ambition.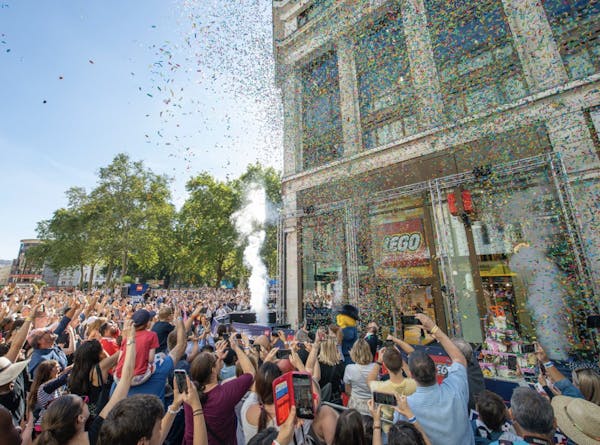 2022 was a phenomenal year for experiential, bouncing back with a bang following the recent challenging years. Our team stepped it up a gear as brands and agencies stretched their imaginations and campaigns grew in ambition. Demand for new genres of activation space and innovative locations saw a rapid increase as brands went to new lengths to connect with their audiences.
Our Global Scouting team hit the road, discovering even more unique locations for bespoke events, invite-only audiences and total-venue takeovers, while our lo:live platform saw significant system upgrades, serving over 1,500 brands and agencies to find and book the perfect spaces fast and efficiently.
The diversity of campaigns in 2022 was incredible, from colourful and creative outdoor activations to crowd-cheering product launches and sizzling summer activations. Here is a look back at some stand-out activations.
Beauty Pie- Covent Garden, London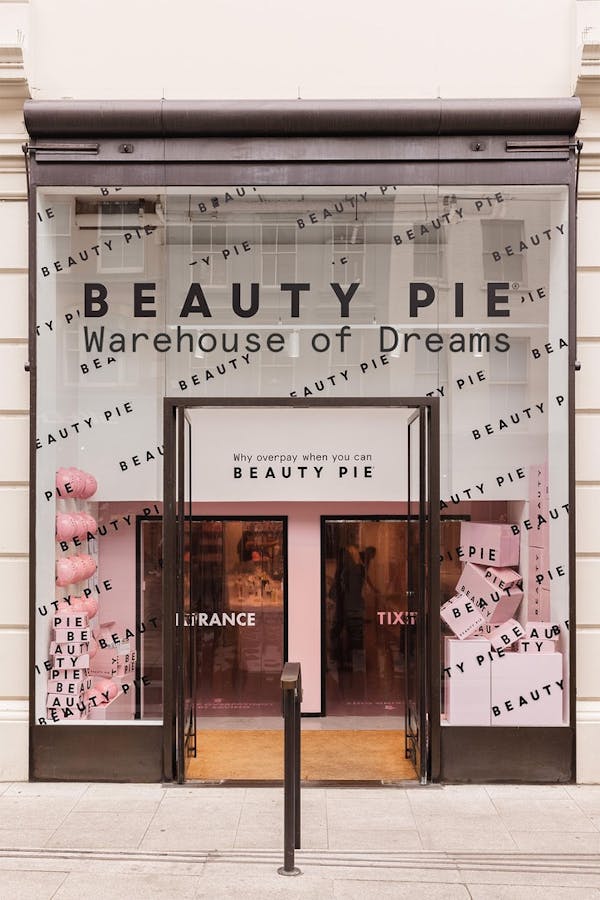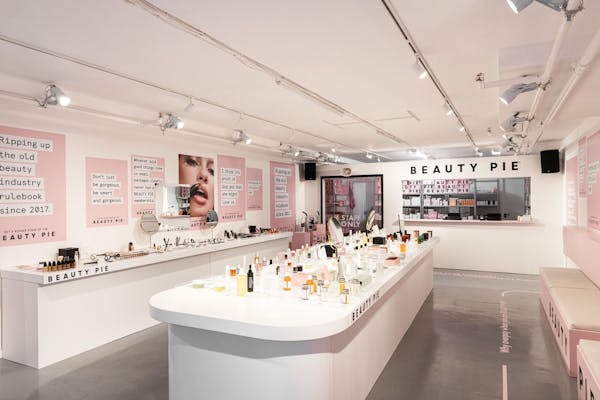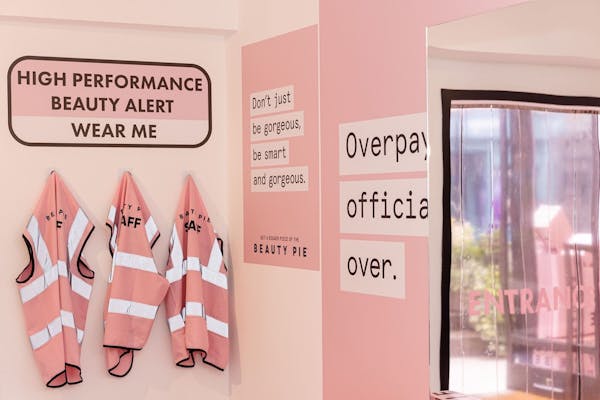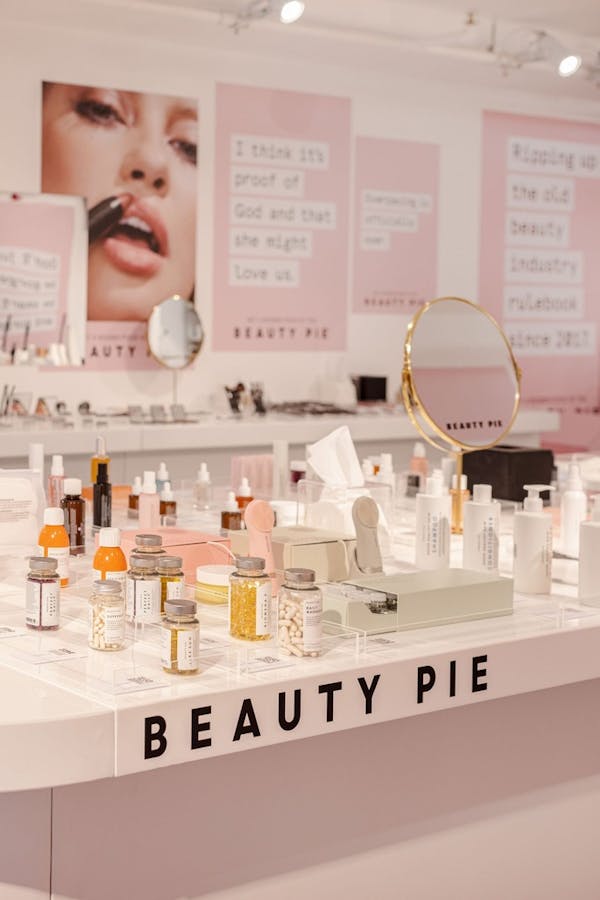 Offering visitors to fully immerse themselves in the brand, Beauty Pie opened 'The Warehouse of Dreams' in Covent Garden in June. Fans were able to discover how the affordable high-end beauty brand operates with insight into its network of over 50 production labs. Experts were on hand to help beauty lovers to find the best products for their skincare concerns. Now that's how to truly connect with your audience!
Nespresso- Upstairs at Old Spitalfields Market, London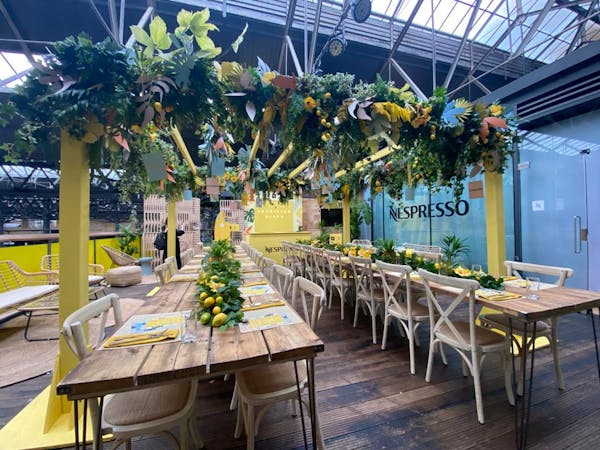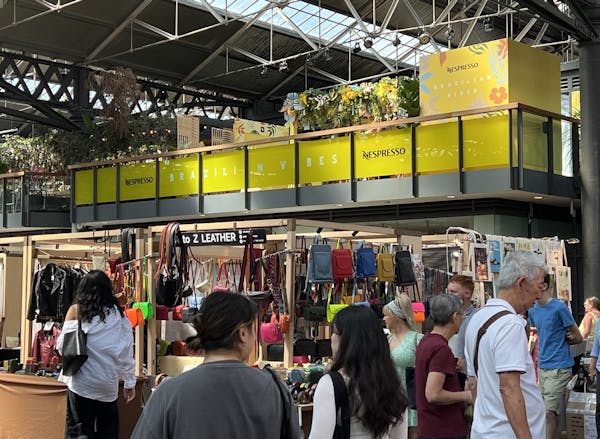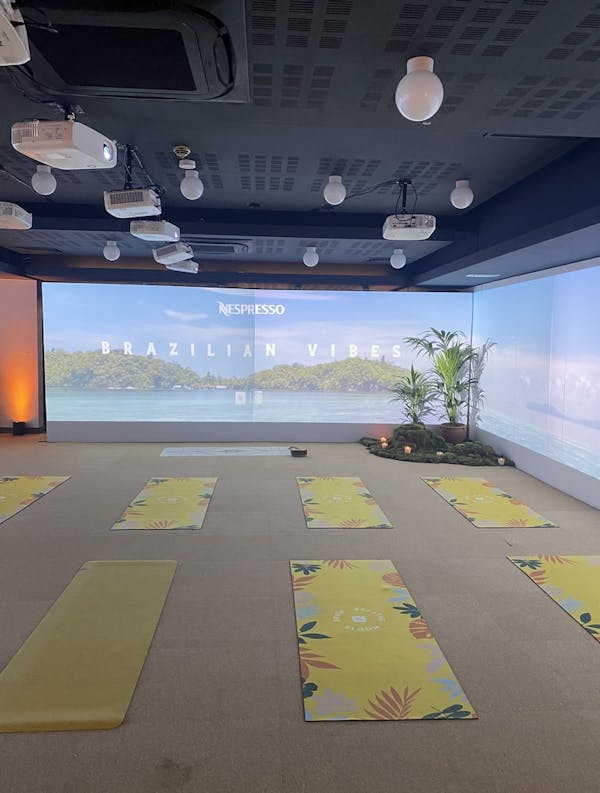 A vast range of engaging Pop-Ups were booked with us in 2022 as the trend continues to rapidly increase, but Nespresso's 'Brazilian Vibes Experience' has to take the crown. Located at Old Spitalfields Market, the experience offered visitors a space to 'chill out' with multi-sensory yoga and iced coffee! What more could Londoners want in the height of summer?
Lego- Leicester Square, London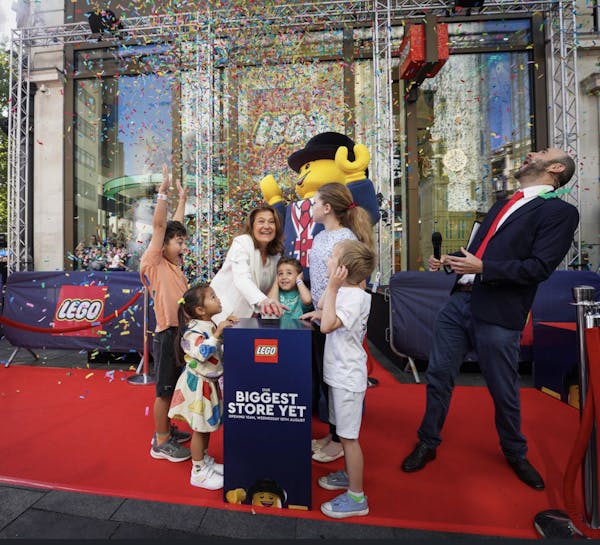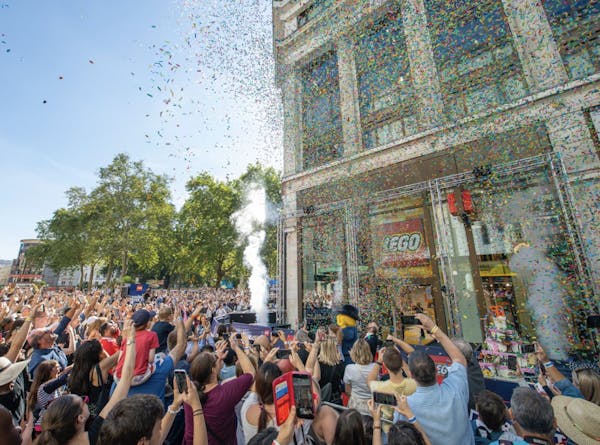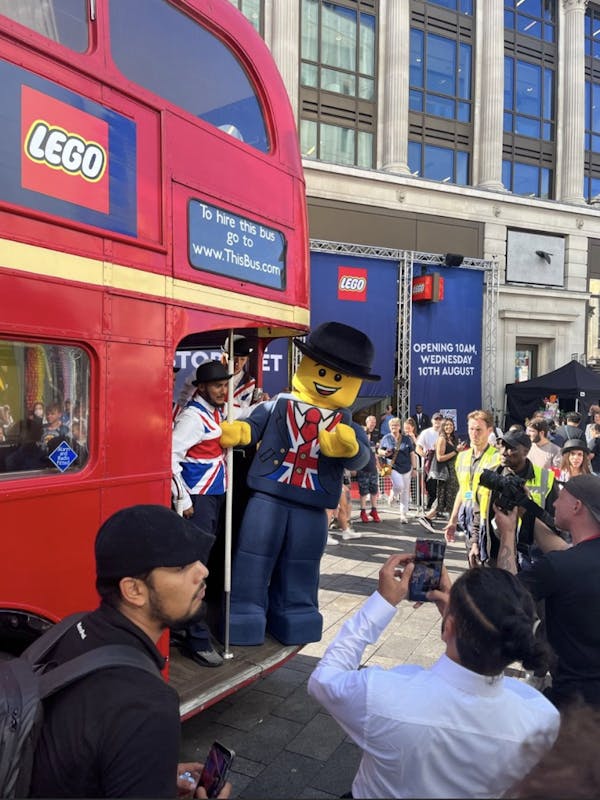 Following its expansion, LEGO re-opened their iconic Leicester Square store in August, making it officially the brand's biggest store in the world! The fully refurbished flagship doubled in size upstairs and features eye-catching 3D LEGO brick models to celebrate the country's history. Visitors can also immerse themselves in the brand's story and core values through a variety of exclusive interactive experiences. The re-opening coincided with the LEGO Group's 90th anniversary and we worked with The Producers Live to make sure it didn't go unnoticed! Fans were invited to join the celebrations where LEGO icon, Lester, arrived on a branded London bus. Excitement broke out as confetti filled the air above the crowd to mark the occasion.
Samsung- 55 Regent Street, London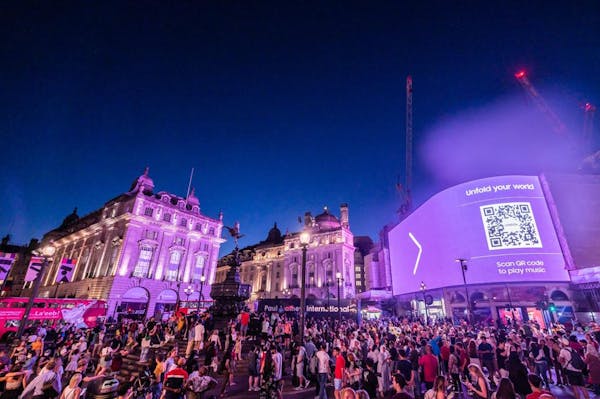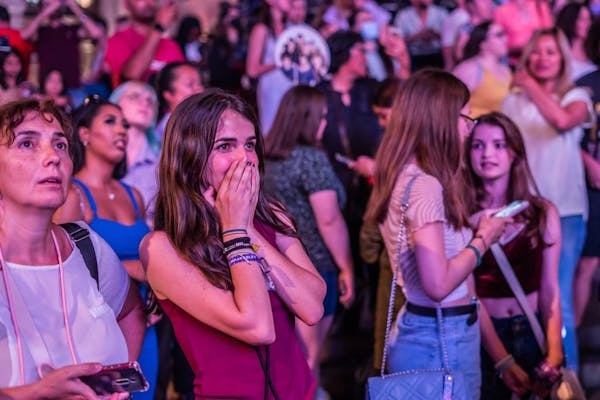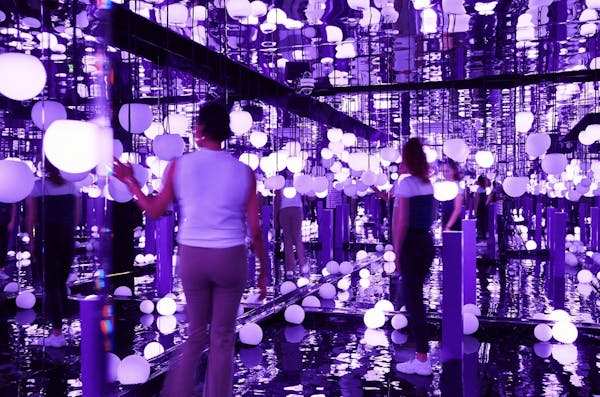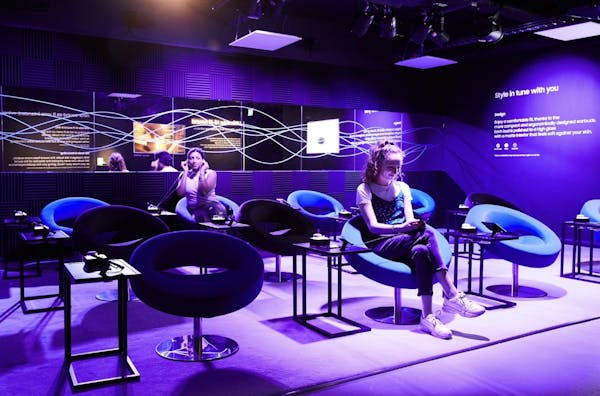 In August, Samsung stole the spotlight with the opening of their Samsung Galaxy Unpacked Experience by creative agency Cheil UK, located at 55 Regent Street. The 'immersive technology adventure' celebrated the new Galaxy Z Flip 4, Galaxy Z Fold4, Galaxy Watch5 and Buds2 Pro, offering visitors to be the first to explore the new devices as they submerge themselves in over 10 experiential zones. Ensuring the launch was unforgettable, Samsung's brand new digital advertisement featuring the brand's ambassadors, South Korean boy band and global superstars, BTS, was live on the in Piccadilly Circus digital screen. Crowds cheered as the sky was lit in BTS's signature colour, purple, also 1 of the 4 new Samsung Galaxy Z Flip4 colour options.
Haribo- Heaton Park, Manchester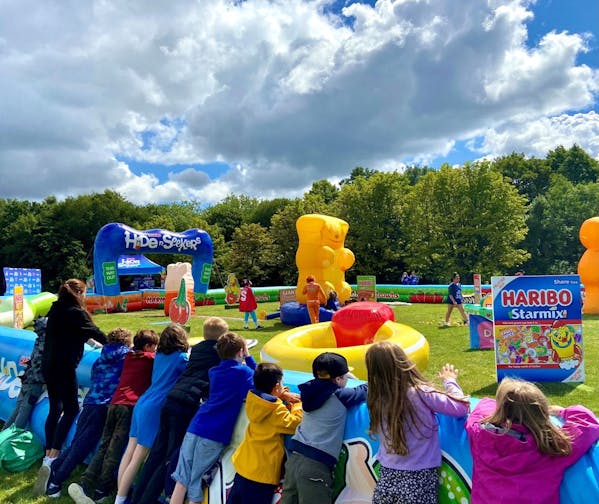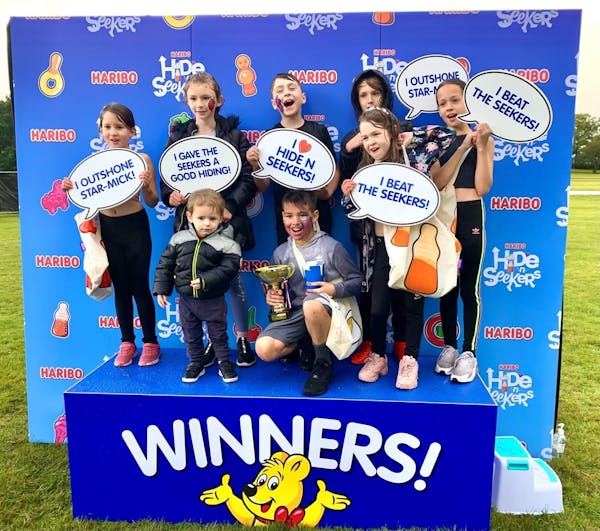 Offering a creative fun filled experience for all ages, Haribo set up at Heaton Park in Manchester as part of their UK summer tour. The vibrant inflatable arena was designed for visitors to play hide and seek, where 'hiders' were challenged to make their way back to the Goldbear base without being caught by the 'seekers'. Every player received a goodie bag and winners crowned on a Haribo podium.
Gymshark- Pottersfields Park, London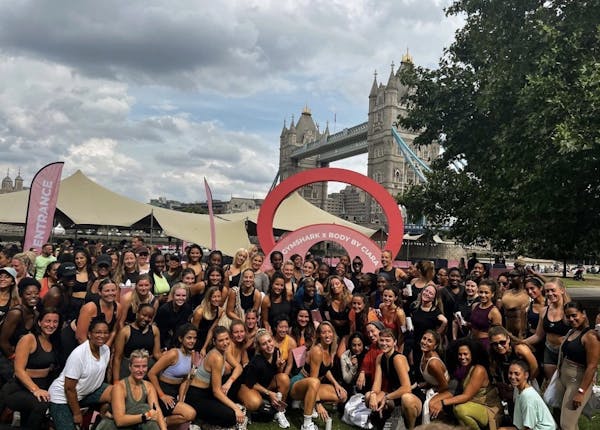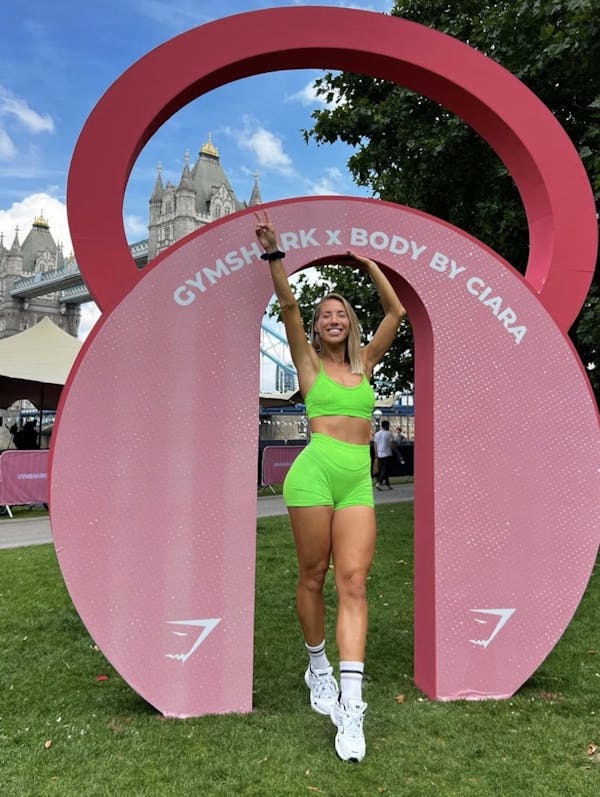 Bringing a burst of energy to Southbank in London, sportswear brand Gymshark hosted workout sessions on Potters Fields Park's spacious lawn in September. Led by fitness influencer Ciara Madden, hundreds gathered to sweat it out, bringing an energetic vibe to one of London's finest and perfectly positioned green spaces listed on lo:live. The activation offered branded yoga mats, several engaging photo opportunities, a live DJ, and a Joe & The Juice food truck to refuel fitness enthusiasts and treat spectators whilst they watched. A very FITting way to engage with their audience! 
Charlotte Tilbury x Space NK- Old Spitalfields Market, London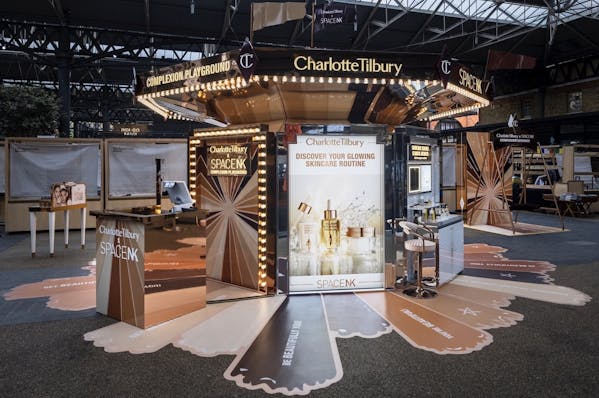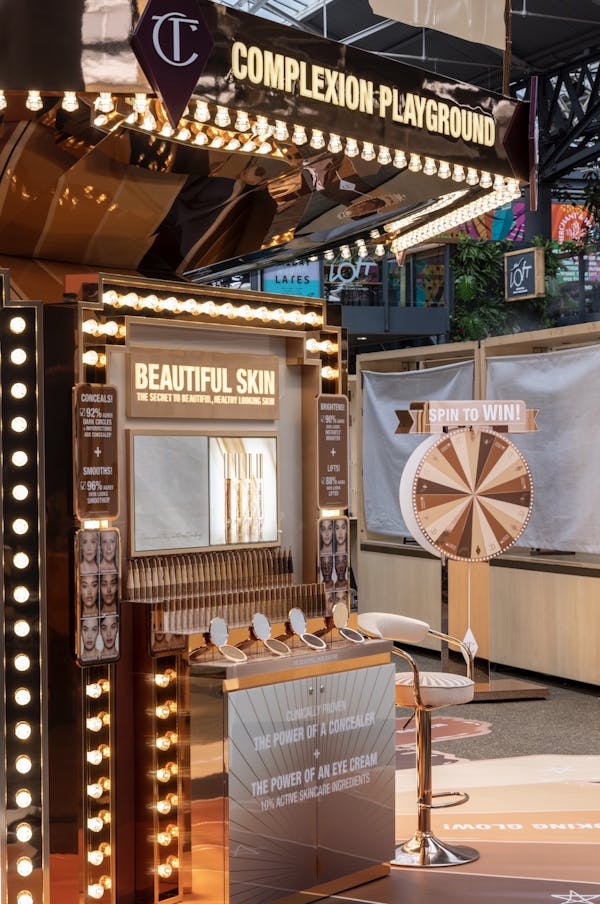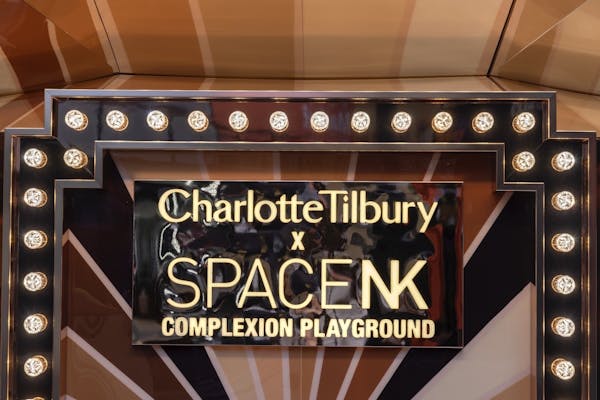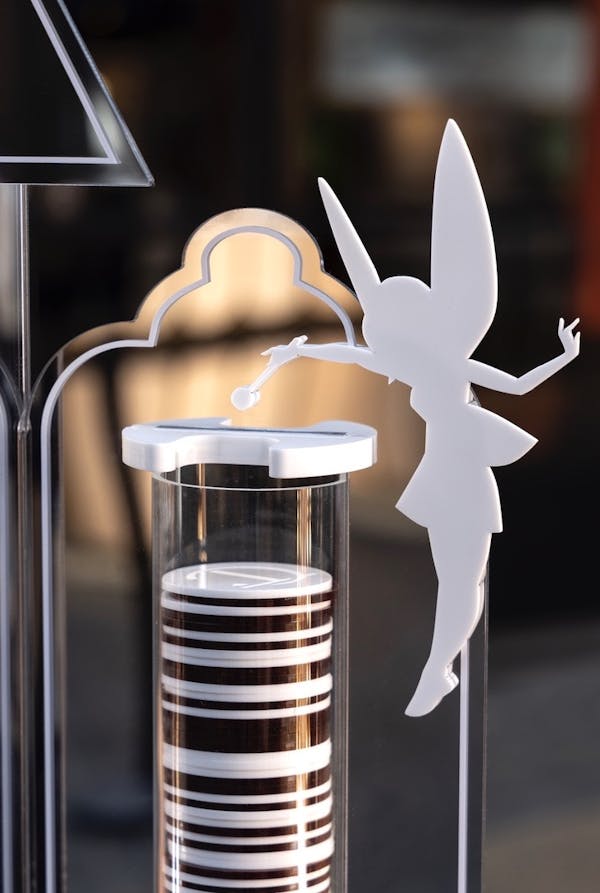 Celebrating the launch of 2 brand new products to their award winning complexion range, Charlotte Tilbury partnered up with Space NK to create the dazzling 'Complexion Playground'. Located within Old Spitalfields Market in September, the beauty playground offered visitors to take a seat whilst they explored their own perfect skincare products from the range. The experience also offered the chance to win prizes from a magic coin drop game and beauty spin the wheel, along with a branded photo opportunity. Teamwork makes the dreamwork! 
Gabby's Doll House- Westfield Stratford City, London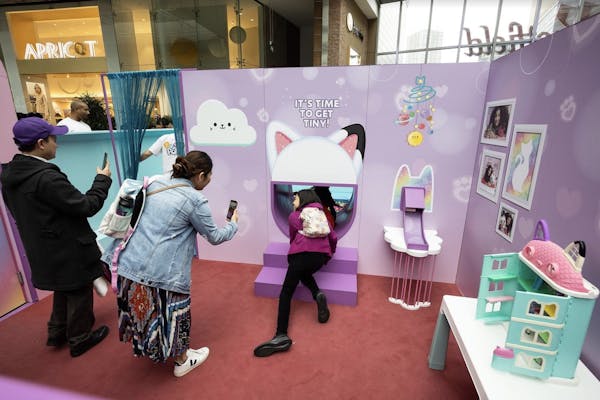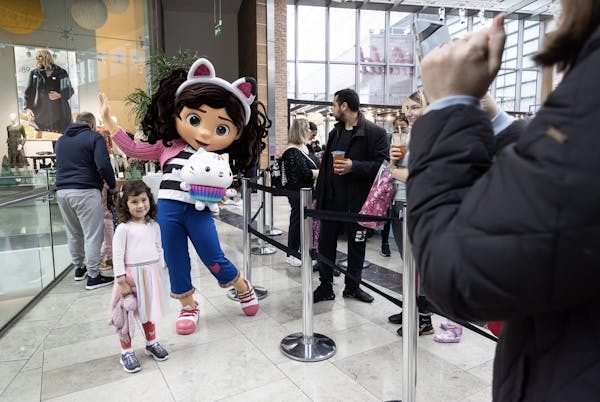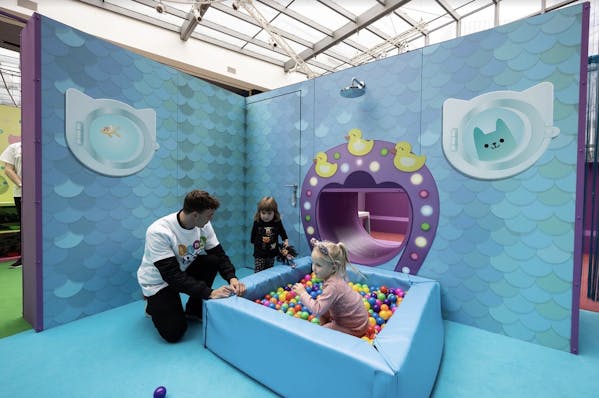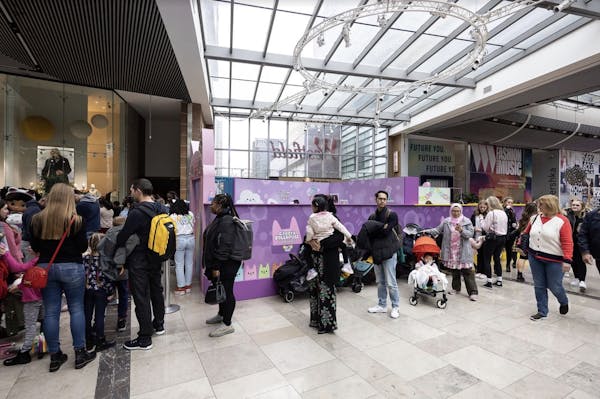 Celebrating the launch of the DreamWorks Animation's series 'Gabby's Dollhouse' on Tiny POP, a children's immersive 'Surprise Box' was live at Westfield Stratford City during October half term. The activation offered kids a special adventure during half-term, where they could meet Gabby and her cat pals for free games and challenges.  The timing and location was spot on for the brand, with the vast array of family entertainment at Westfield Stratford City making it a winning destination for families during the half term break.
L'Or- Covent Garden, London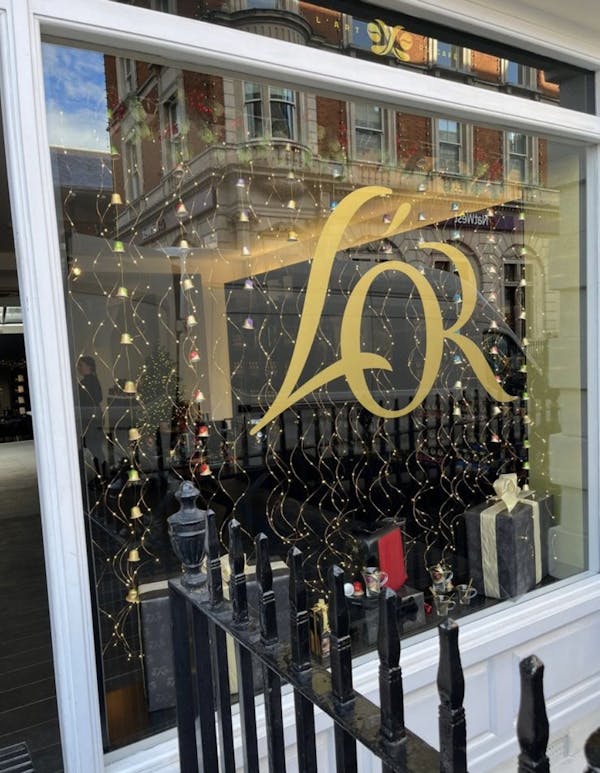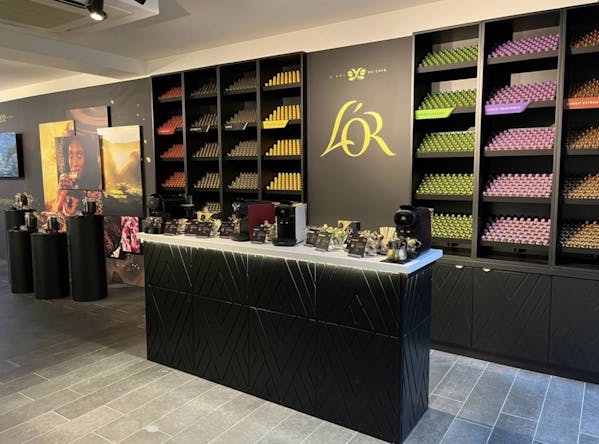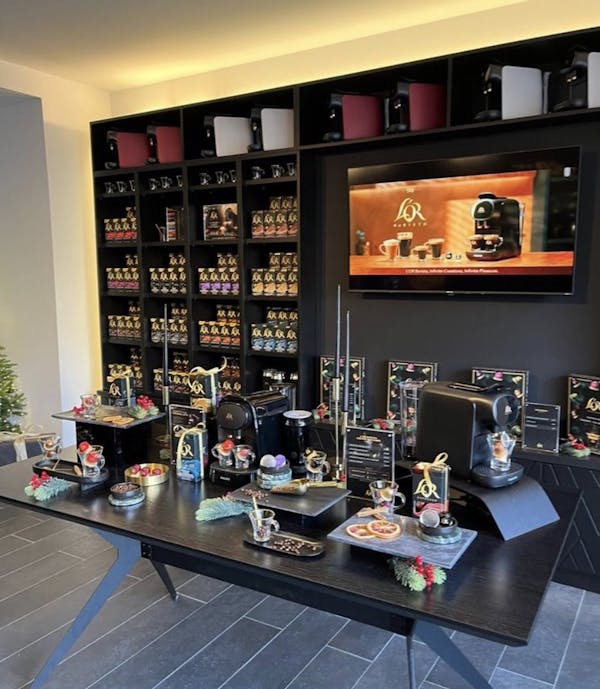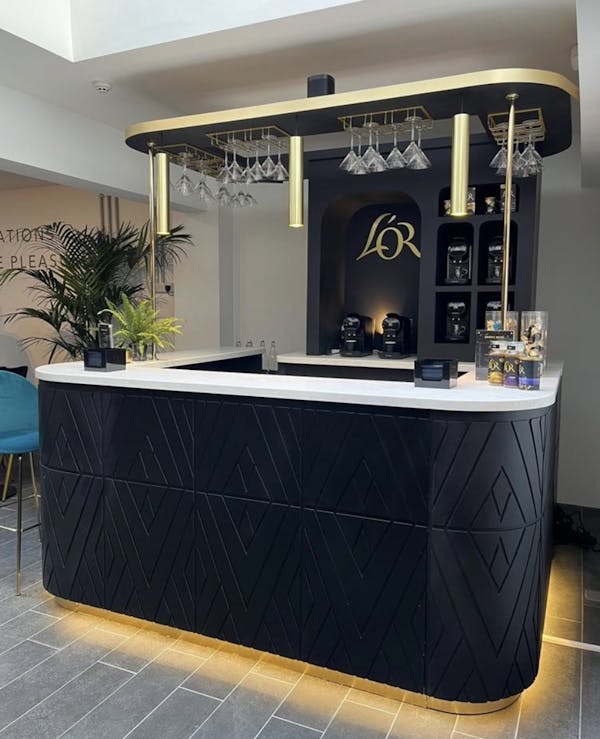 Offering the perfect gifts just in time for Christmas, L'Or launched its first ever pop-up in December! L'Or L'Art Du Cafe celebrated the recent launch of their new coffee machine, L'OR Barista Sublime, showcasing the product's versatility to create a variety of serves. Visitors were instantly immersed in rich coffee aromas, with a selection of premium coffees, cocktails, mocktails, and desserts available from various bars, operated by L'Or baristas and coffee artists. Carefully selected by our expert location:live team, the pop-up was positioned in Covent Garden amongst the hustle and bustle of one of the most festive places in London.
McDonalds Happy Readers Tour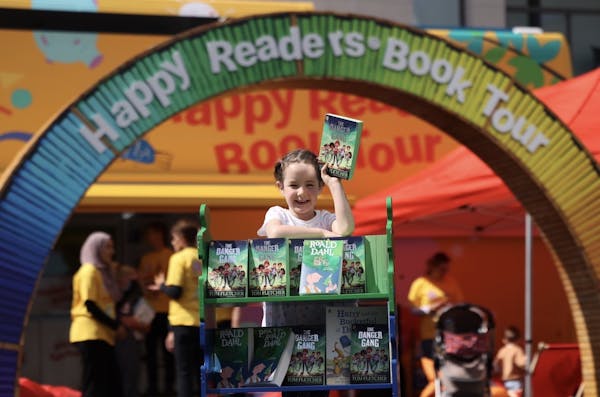 Throughout the year, a bright and colourful library bus toured the country for the McDonalds, 'Happy Readers' activation. The campaign was carefully planned to reach areas with lower than average literacy rates in line with the brand's key mission to improve the National Literacy Trust's statistic that 1 in 5 children between 5 and 8 don't own a book. Complete with a canopy, bean bags, deck chairs and a bubble machine, the activation also offered digital animations to explain the tour's purpose, activity sheets, and surprise visits from family-friendly influencers. With an extensive portfolio of the best spaces across the UK and Europe, we simplify planning campaign tours so that you can organise and track the progress of your bookings with ease.
Need help planning your experiential campaign? Get in touch at hello@locationlive.co.uk